FTS Production FX Tattoo Services

At FTS, we understand the growing need for airbrushed FX tattoos for productions. With the advent of HD 4K+ cameras and televisions, the invasive scrutiny of such technology can no longer support the old "slap transfer" type FX tattoos. The FTS way of painting the tattoo art on the skin quickly and consistently using our stencil system is becoming the go to source for FX tattoos for more and more productions. When the shot calls for extreme close ups with HD cameras, the viewer's eye is drawn to the shininess of transfer tattoos and often it is plainly seen as fake. Statistics show that 40% of American adults have tattoos. They know what real tattoos look like. This means that 40% of the viewing audience know when they are looking at a transfer tattoo in film or on TV. When we are tasked to the job of creating FX tattoos, the realism is literally engineered into the stencil at the design stage. The rest of the job of mimicking the tattoo is done by the artist's hand, resulting in a piece that tricks the naked eye, thus standing up to HD cameras and televisions. The viewer can retain their suspension of disbelief. Close in tight shots are no longer a problem leaving productions room to take the opportunity of using tattoos to build characters that reflect real people. (40% of whom have tattoos).
Let's Talk About "Slap Transfer" Tattoos

Avoid Disappointment and Future Regret
Let's face it, transfers can be useful tools in a pinch, although we've never used them. They are good for large numbers of talent seen from a distance, like extras. We're not here to slam anyone or their work. But we do need to point out the differences between our FX tattoos and those done by the transfer method. Our tats don't have the "halo" effect and aren't shiny. Our tats last and are durable but can also be removed easily. They don't stain skin like henna, or crack on the surface like the image above. Rather, our ink is made to mimic the look of ink in skin. This is the exact opposite with transfer tattoos. In the image above we see a tattoo from an actual show. The tattoo was the focal point of the plot in a 1920's period murder mystery and this was the final scene where the killer is revealed by his tattoo. This is an example of how a tattoo can make or break a shot. Unfortunately for this shot it's pretty obvious the application didn't have much though behind it. This is what was done for a hero shot. But the makeup artist can't be blamed, because clearly they had no other resources for making a believable tattoo. We are ending that problem by educating makeup artists on the tools and techniques in our system. It's the dawn of a new age in technology and we are all now waking up to the possibilities at hand. FTS tattoos are the future of FX tattoos.

Faux Tattoo Studios Bring Realism to any Production

Our Process

Consultation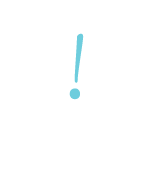 Stencil Design Execution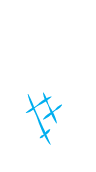 Application
Our process is simple, but it requires a few days and a few definite steps in pre-production to be successful.
These are the steps as follows:
Initial Consultation– Contact us with your project details for FX tattoos. We will listen and assess the needs of your project, then check and confirm availability of our artists for application. At that point we can usually quote based on the info gathered.
Stencil Design Execution– Once the design is agreed upon, we design the stencils according to the specs we receive. We work with each client during this phase by delivering samples of the line. When stencils are finished, they are shipped from our Las Vegas headquarters to Los Angeles, New York or wherever required. (Overnight Shipping is covered by client).
Application– We deploy our FX Tattoo artists based on their availability. Depending on the needs of the production, tats can sometimes be applied the day before by our artist, depending on placement and other factors. The work can also be done on set by our FX tattoo artist. (Note: All day shoots require a day rate for the makeup artist. Inquire for more info). The tattoo can also be applied by the production's makeup artist IF they have pro airbrush makeup experience, skill and airbrush equipment. We provide ink, stencils, and a video tutorial when needed. We are on call to help if needed throughout the production.
The application is fast, convenient and only requires the understanding that the design process requires at least a week lead time with incurring "Rush" pricing.