We ARE Shameless.
We have no shame in this game. We are in the business of creating temporary tattoos that look real. Until now, temporary tattoos were a joke, strictly for kids and applied by clowns at County fairs. Our tats are applied by pro makeup artists, using our techniques, airbrushes and other special FX makeup tools to trick the naked eye.
We hatched in Hollywood. Special FX Tattoos are our only game. We don't settle when it comes to the quality of our tats and the application process. We won't produce a tattoo if it's not good enough for us to wear ourselves. Our faux tattoos AND our proprietary techniques, not to mention our sophisticated and attractive event set up- is the best in the business. Anything less from a competitor is amateur hour.
Because of the continually growing popularity of tattoos and skin art, temporary tattoos have become more and more accepted in the trendiest and most fashionable sectors. The BEST part about our tats for individual clients is that you can't tell they aren't real – so all people will do is compliment your ink! Our tats are also the perfect tool to send a message, share a brand, create a theme or grab attention- on many different marketing levels.
Take advantage of the most unique form of experiential entertainment – EVER!
The Benefits
There are many special benefits when choosing to use our various realistic temporary tattoo services. These are just a few…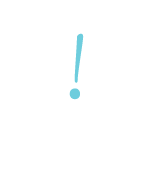 Personal Attention
Our task is to take the project from concept to completion with as much ease and as little confusion as possible. We gather the info, images for the proposed tats or experience, and then formulate a design plan that can be followed with precise results.
In House Design Services
Our main focus from the beginning of a project until the end, is to keep the client's needs front and center. Whether the project needs one tattoo or fifty, we have what it takes to get them done professionally- with our makeup team applying or yours, in a production or for a major event. All this is possible because we design everything at our studio.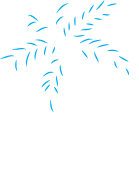 Social Media Content
We work with you to create a custom experience that will have them talking for days. Our amazing tats are a marketer's dream and create fantastic social media content that can be shared via apps like Instagram and Snap Chat!
Simply The Best Temporary Tattoo Services. Period.
10,000 hours of research and development. 1000s of tats. Hundreds of events and all of our clients are happy. Just like Babe Ruth, we call our shots. Batting 1000.