A CUTTING EDGE SERVICE
FTS Popup Studios offer on demand Realistic production quality Airbrush Tattoos in an attractive popup FX Tattoo Studio setting, complete with realistic"Tattoo Flash" displays. Whether it's a Premier or Wrap Party, Festival, VIP Lounge, Birthday Party or Corporate Event, FTS can provide custom realistic faux tattoo themes to suit your event. Or choose from our collection of hundreds of available pre-made designs. FTS offers the most unique entertainment experience ever- for the sophisticated adult crowd.
No kiddie stuff here.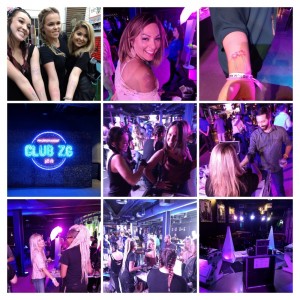 Our tats are Production Quality FX tattoos. They are safe and removable, but also awesome, long-lasting and durable as well. Best of all they are designed to be like REAL tattoos, not cracker jack tats. Your guests can enjoy and share their "ink" experience for days. No other company can offer the high end level of detail and makeup professionalism included in our services. We are special fx makeup artists working with real tattoo artists, creating and curating our design collection to reflect the most cutting edge trends in tattoo art today.
A Faux Tattoo Popup Studio is a memorable addition to any major Event or Festival. Our on-trend realistic fx tattoo looks applied for Media, Film, TV, Fashion and Editorial projects on demand lends to the ultimate Hollywood experience for talent, backstage VIPs, festival goers, and party people alike to be shared again and again for days until they decide to remove it!
VIP FTS POPUP
Clients are able to choose from Faux Tattoo Studios highly sought after realistic tattoo looks that are used regularly in editorials, which can also be adapted to taste by the individual. The popup is guaranteed to create a buzz and energy that will add to any event. We can offer the "Fast and Free" experience where we tat as many folks as possible in under 4 minutes each, or the more exclusive "Platinum" experience that is more suited to a private VIP lounge area, in which we seat the client in a makeup chair and take a bit more time to customize each tattoo to the preferences of the individual. We also offer Festival Body arts.
Faux Tattoo Studios is an exciting addition to the VIP Backstage or VIP Green Room areas that can run all day and throughout the duration of a Festival, Event or pool party ready to cater to your Celebrity and VIP's guests.
To book or find out more about the FTS Pop Up Studio please send us a message on the CONTACT page.
Faux Tattoo Studios – Recent Corporate Event Highlights