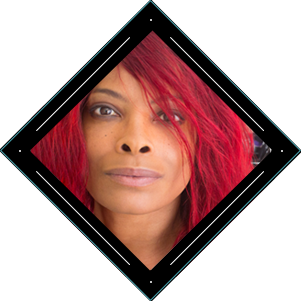 Grace X Lovejoy
FOUNDER/CREATIVE DIRECTOR
Grace Lovejoy is a lifelong artist.  Her exceptional art, airbrush and makeup skills, as well as her years of graphics arts and illustration came together to form a skill set never before seen in the makeup arena. In 2012 a client asked her to create an FX tattoo for a new HD camera technology called a "Red Camera". It was then that her FX tattooing career began with a bang! Thus Faux Tattoo Stencils and Faux Tattoo Studios was born. Today Grace runs all the day to day creative aspects of both companies. She is also fully dedicated to introducing the FTS technique and educating makeup professionals world wide.
Chris Cuthrell
VP MARKETING & SALES
With a 25 year background as an executive in Television, Film, PR, Marketing, Sales & Technology, Chris manages all aspects of communications and client relations for the FTS organization. A tattoo enthusiast from the beginning, his passion for body art and the entertainment industry make him a perfect fit for our team!
Jenny Hou
FX TATTOO ARTIST (L.A)
Jenny Hou is a mega-multi talented makeup artist and producer. Jenny is the recipient of the Entertainment Partners: Excellence In Production Award 2011 and the 1st Place Producing Award (Alternative Category) from the Academy of Television Arts and Sciences for the 33rd College Television Awards.
Vanessa Marie
FX TATTOO ARTIST (L.A.)
The always effervescent Vanessa Marie is an invaluable addition to the FTS team. Vanessa commits whole heartedly to her work and always puts her clients needs first. She says "The best part about what I do is the people that I meet along the way. I wouldn't call these people my clients.